Get a FREE Quote in 24 Hours!
Golf Stay & Play Lodging in NY
The New York Golf Trail offers a wide range of accommodations in each of our seven regions, ranging from comfortable national-brand hotels to boutique hotels and inns with a local flavor and ambiance.  In your initial quote, we will recommend the lodging for your package, which is based on the lowest rates for your trip date.
New York Golf Trail staff have carefully evaluated our partner hotels and inns, evaluating them for comfort, cleanliness, service and proximity to our courses.
Click on a region below to see the options in that area...
We will do all the work for you, making your advance tee times and your accommodations. You pay us 30 days before your trip so all you do is show up and play!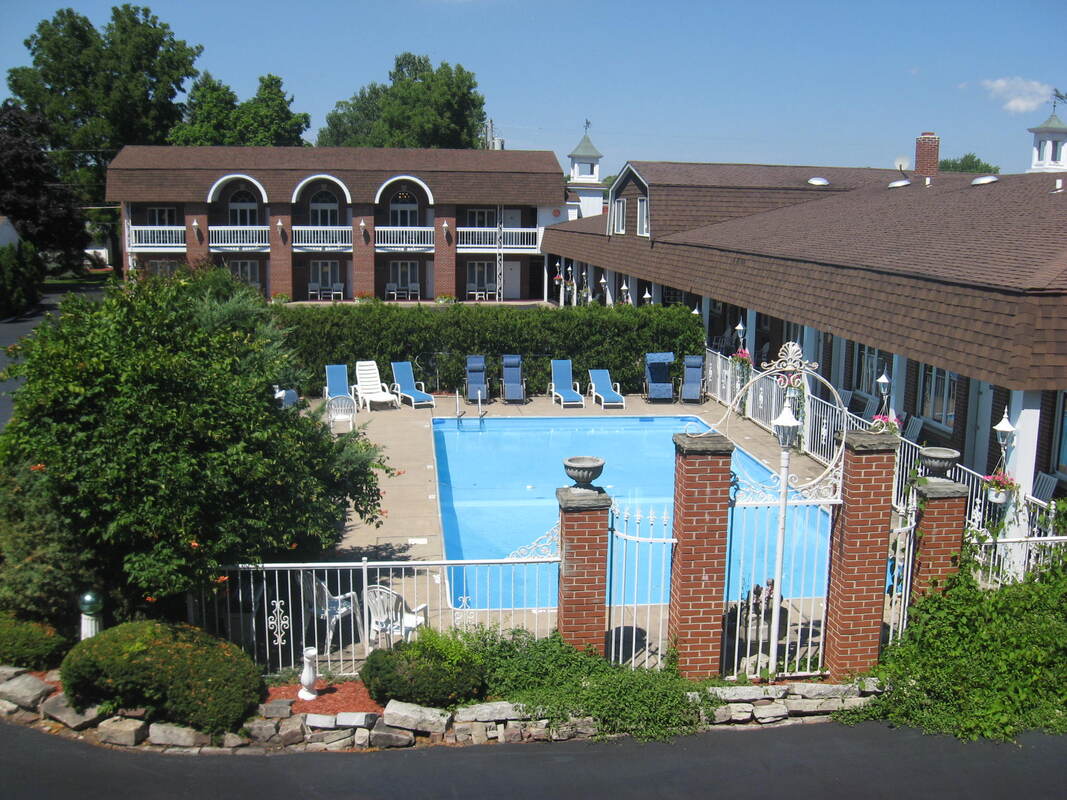 Lockport Inn & Suites
This family-owned inn gets rave reviews for its ambiance and friendliness thanks to its owners, Dick and Mary Lou.  Guests love the clean and comfortable rooms, outdoor swimming pool, gazebo, and flower beds.  The Inn is just a few blocks from downtown Lockport, which...

Niagara Crossing Hotel & Spa
Niagara Crossing is a premier boutique hotel just a short drive from our courses. It's the comfort and elegance that make guest stays most memorable. The decor of the king and queen rooms, as well as the suites, ensures a relaxing stay (particularly for those in the ...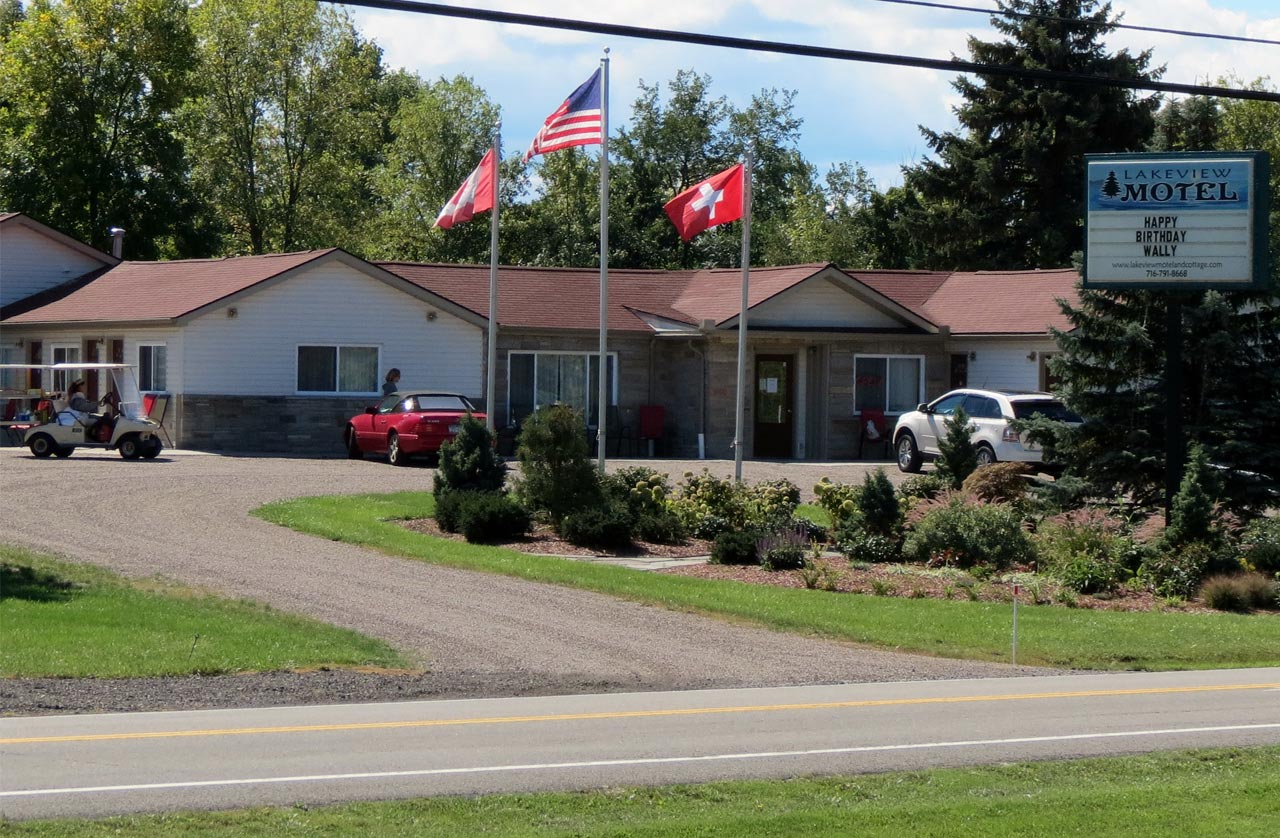 Lakeview Motel & Cottages, Youngstown
Overlooking Lake Ontario and less than 10 minutes to Youngstown, the Lake view offers all the conveniences of home in a tranquil setting, just minutes from Niagara Falls attractions. The clean and comfortable motel rooms have free WI-FI, a refrigerator, microwave, morni...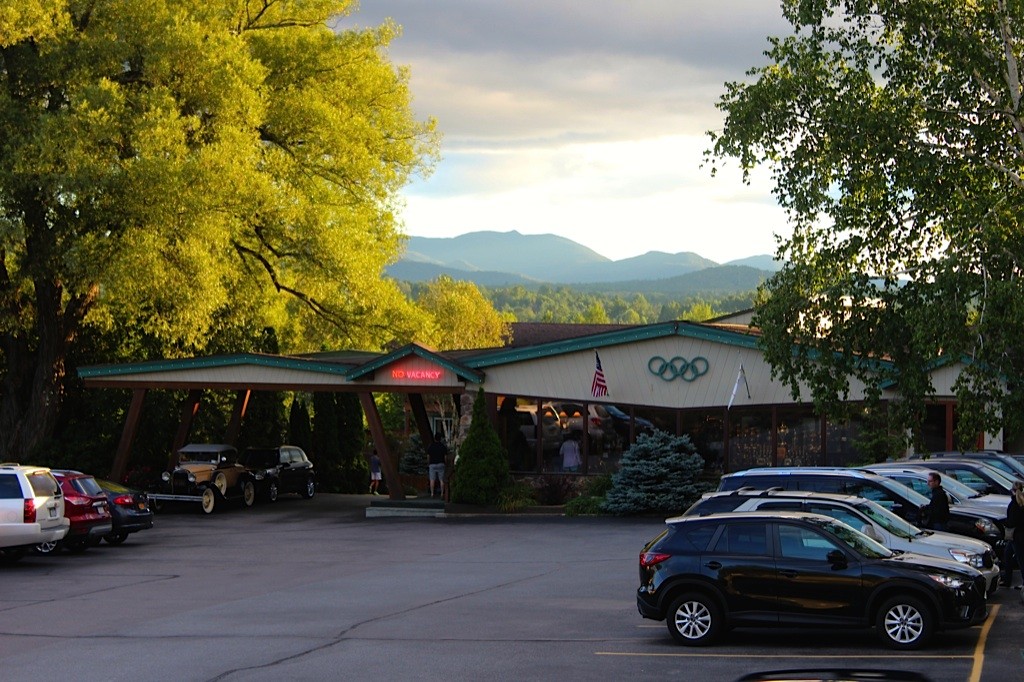 Art Devlin's Olympic Motor Inn
This European-style motel overlooking the Adirondack mountains is ranked in the top 10 percent of Lake Placid hotels and inns by Trip Advisor reviewers! Its 50 spacious rooms have all been remodeled within the last ten years. The inn's impressive lobby features a larg...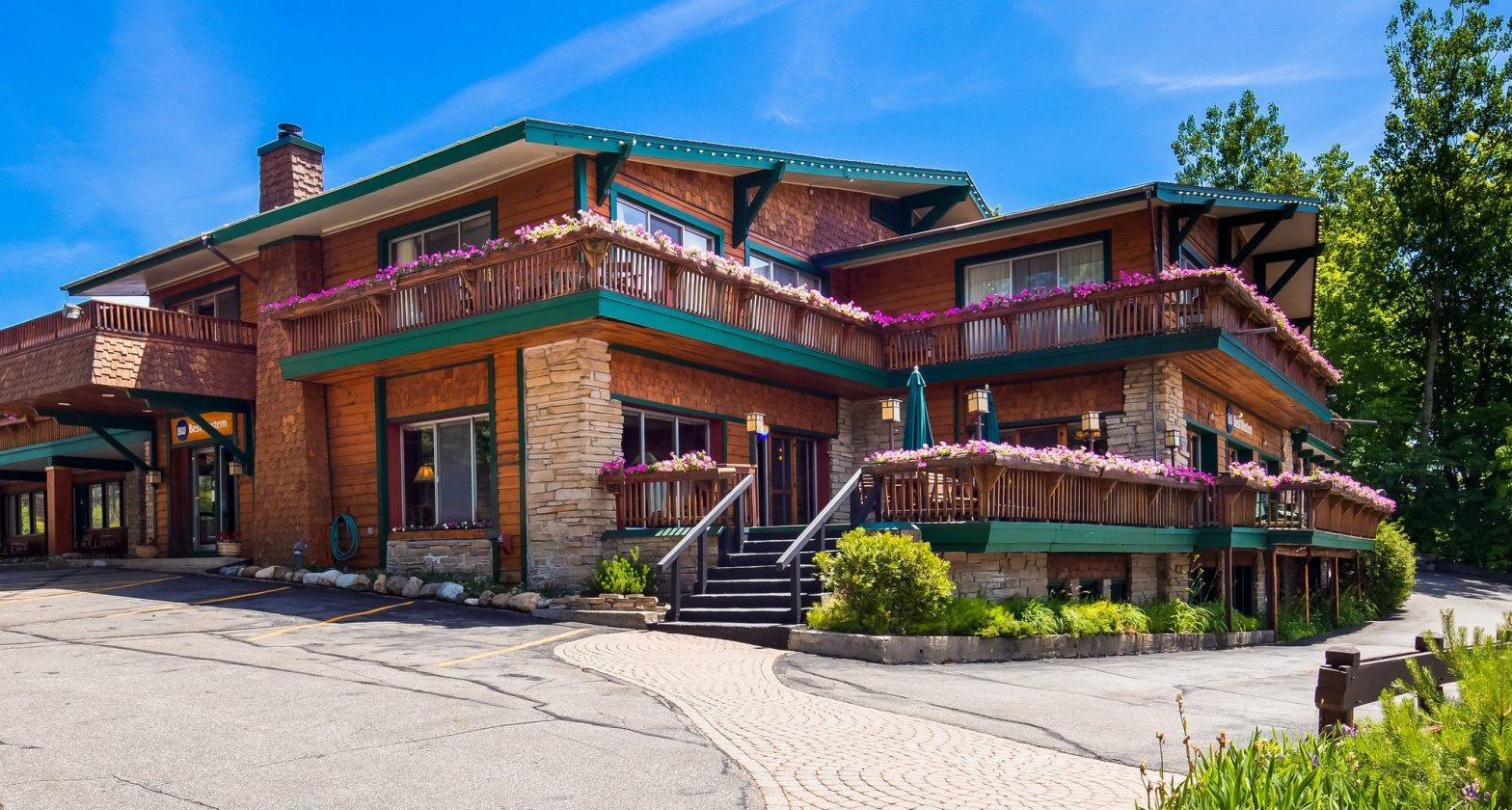 Best Western Adirondack Inn
Enjoy views of the Adirondack Mountains from the beautiful Best Western Adirondack Inn. Conveniently located on Main Street Lake Placid, the Inn is directly across the street from the Olympic Center and backs up to Mirror Lake Beach. You'll enjoy the complimentary hot...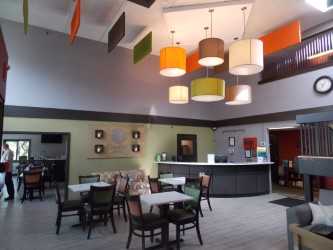 Clarion Pointe Jamestown – Falconer
Located just two miles from the National Comedy Center (which gets rave reviews), the Comfort Inn has what you'll need for an ideal golf trip. Every room has a microwave, refrigerator, and coffee maker as well as a flat-panel TV. Among the hotel's many other amen...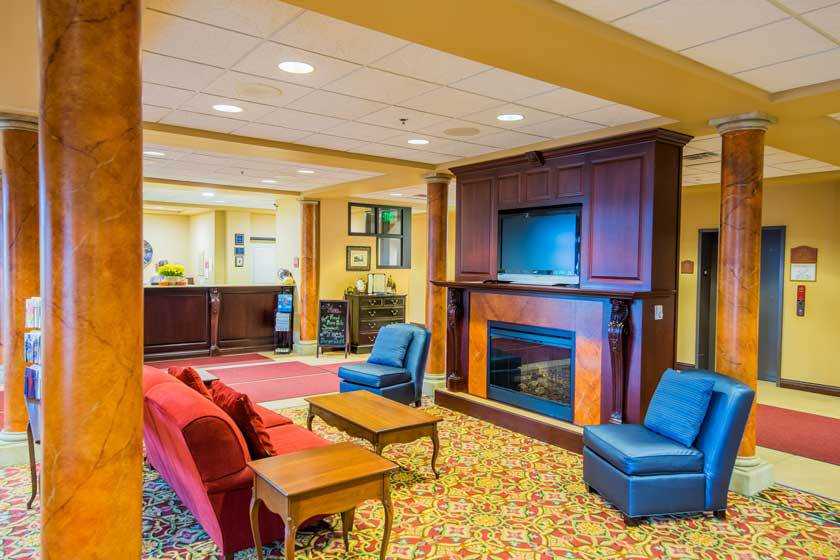 Chautauqua Suites Hotel and Expo Center
Only two miles from Chautauqua Golf Club and the Chautauqua Institute, Chautauqua Suites has some amazing amenities for your golf trip. You'll have all the convenience of a full bar (Bellini Lounge), an Italian restaurant (Olive's), and a daily continental breakfast...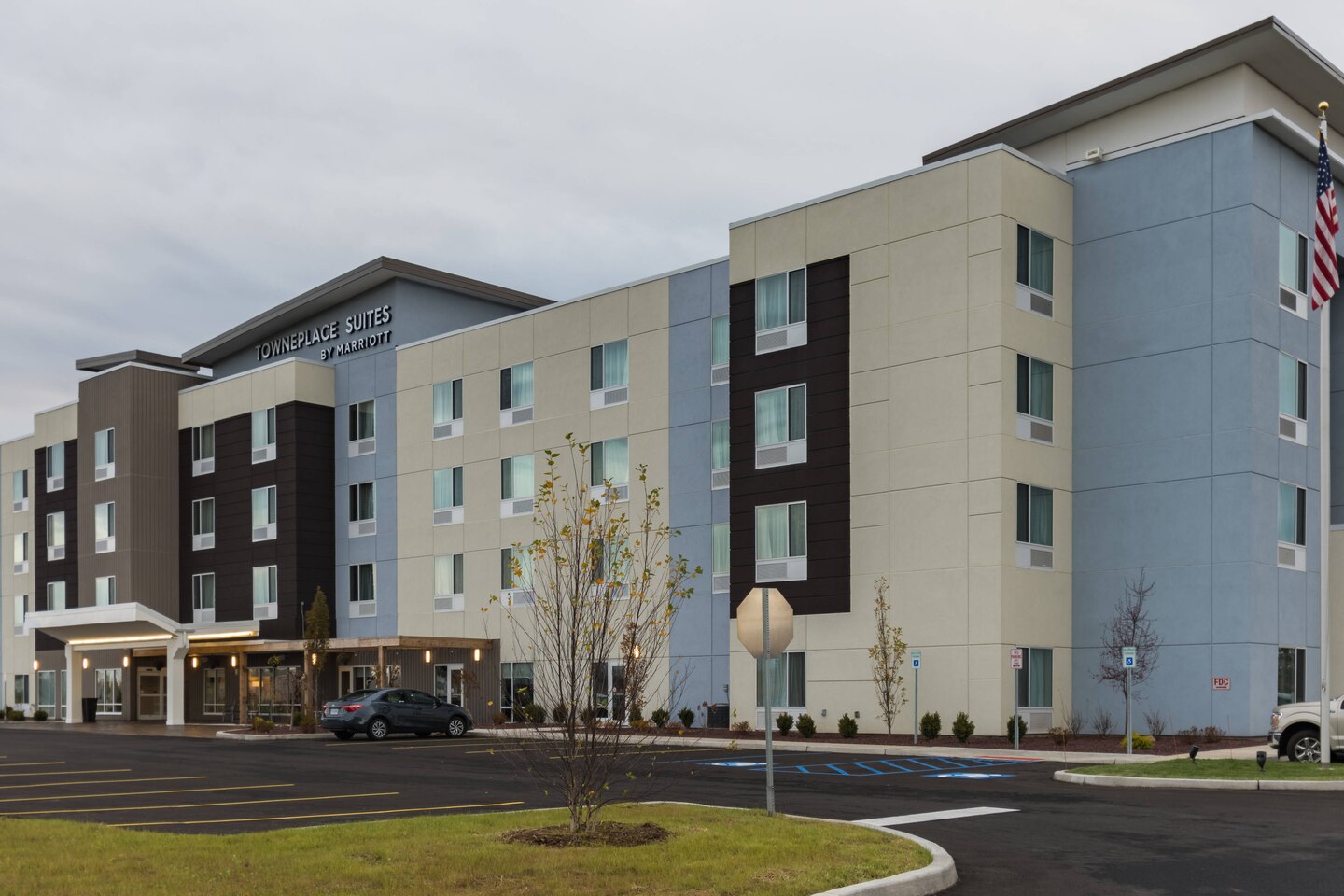 TownePlace Suites, Central NY
This new hotel has every amenity a golf group might want, ranging from a fully equipped kitchen in each suite to the full hot breakfast buffet to laundry facilities. Not to mention the outdoor fire pit and heated indoor pool! TownePlace Suites is conveniently located ac...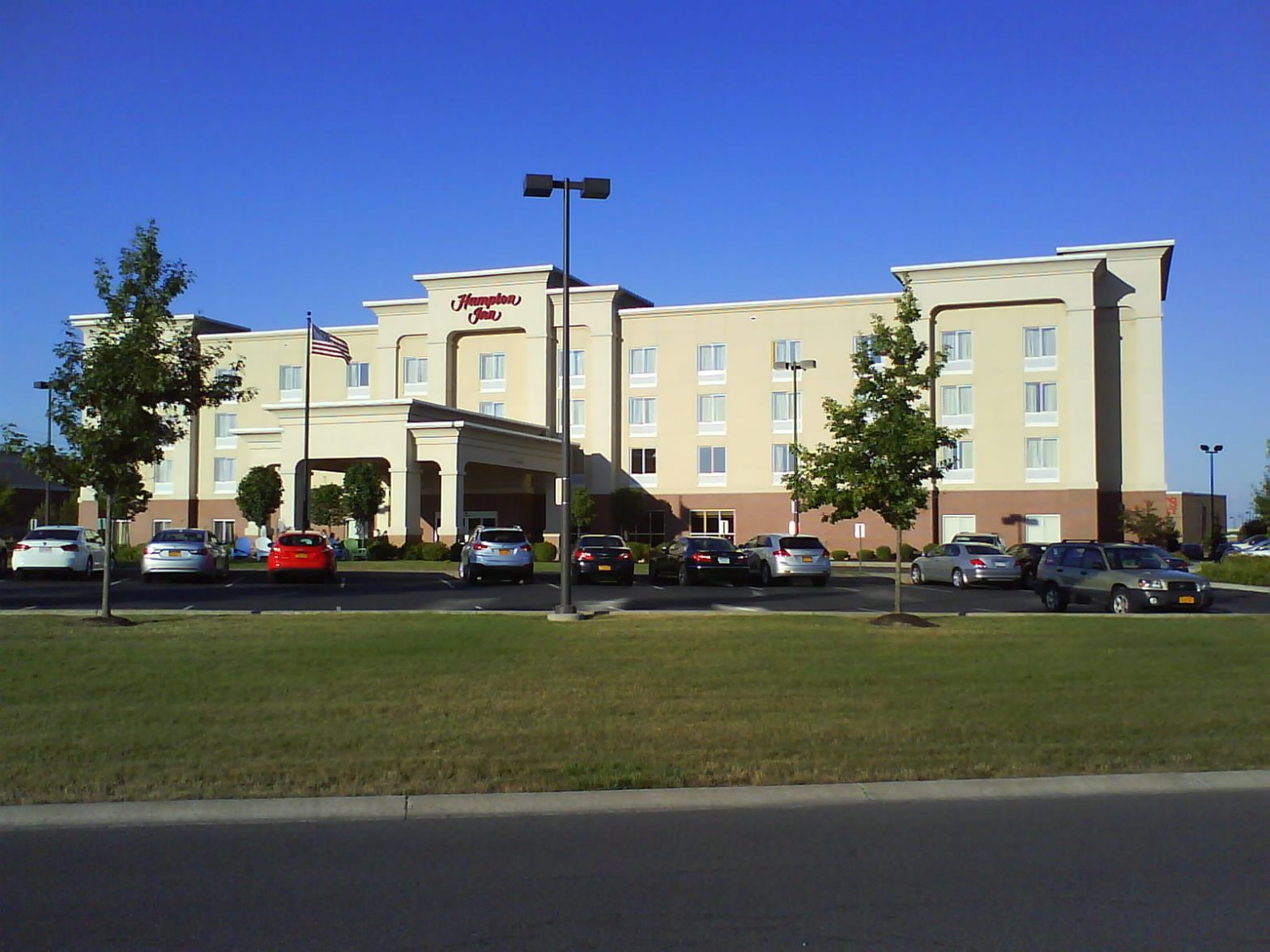 Hampton Inn, Clay
The Hampton Inn is near several popular restaurants and stores, and also has terrific amenities for the traveling golfer. You'll enjoy a complimentary breakfast before your daily round. There's also an indoor pool, a ten-person hot tub and an exercise room, as well ...